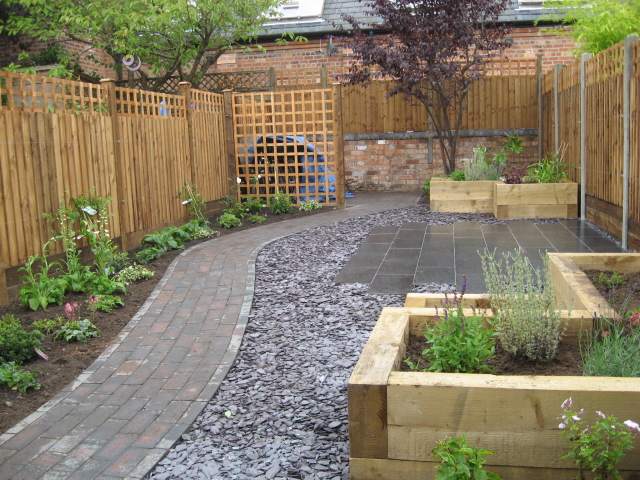 This small urban garden provides space to dine outdoors in a relaxed setting, using natural materials softened by pastel planting.  As the curving brick path leads you down to the bike shed, the mixed border along its left hand side creates colour and textural interest .
A seating area makes the most of the afternoon and evening sun, surfaced with ceramic tiles laid in a stretcher-bond pattern.   The seating area is partially enclosed by raised beds formed from sleeper-style timbers, in which plants such as lavender provide soft fragrance and colour. A small low vegetable bed in which to grow salad crops is inset into one of the L shaped beds.
Foliage shrubs blend with flowering perennials in the mixed borders providing year round interest. The colour scheme is a soft mix of primarily mauves, lilacs, whites and pinks to enlarge the space and provide a restful backdrop.  The bike shed is screened by a climbing plant on a trellis panel.